The Coolest Commercial Landscaping Ideas in Carlsbad, NM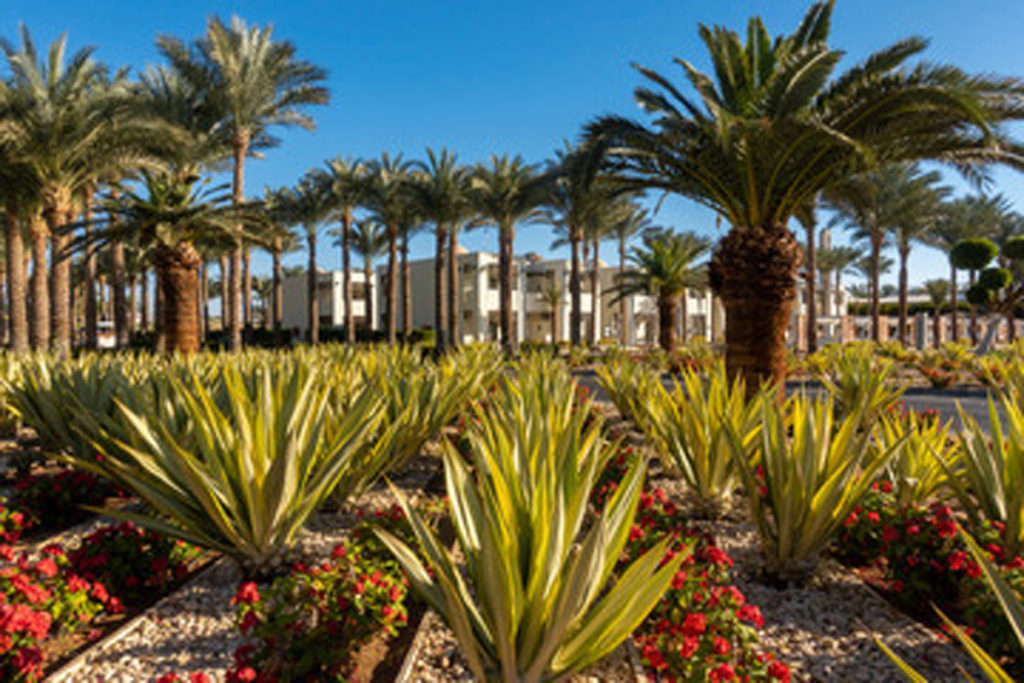 Everyone knows that on its own, Carlsbad, New Mexico, is one of the most stunning places in the entire country. With some of the most beautiful rock formations found anywhere, living in Carlsbad can be a literal dream. 
But what if you wanted a piece of that beauty for your commercial space but aren't sure how? Well, that's how we can help! At Constructor's Inc., we know exactly how to capture the essence of Carlsbad, New Mexico, and bring it to life. Below, we have compiled a list of our favorite commercial landscaping ideas to give that beautiful New Mexico feeling. 
To learn more about our commercial landscaping company in Carlsbad, call Constructor's, Inc. today! (575) 885-8838
Add New Mexico Rock as Mulch 
For many years, rocks—or stone mulch—have been used to give an elegant, eye-catching edge to commercial landscaping. Stone mulch is also a money saver since it doesn't decompose. However, the biggest benefit of stone mulch is definitely weed control. 
There are a few things to consider when using stone mulch. Since stone doesn't decompose, it won't provide any benefits to the earth. Also, considering they're stones, they could be difficult to move. 
New Mexican river rock is especially great as stone mulch. Other great options for stone mulch include: 
Crushed granite gravel 

Pea Gravel 

Brick chips 

Polished pebbles 
Use Crushed Marble to Protect Your Tree Roots from the Heat 
Having a beautiful landscape in a place like Carlsbad isn't an easy feat due to the severe hot and dry weather. Now, while organic mulch options like wood chips and pine needles are the usual choice for many commercial landscaping projects, the look of these kinds of mulches isn't usually very wow-worthy. But that's where crushed marble comes in. 
Why Marble Matters
As a stone in itself, marble is the epitome of luxury, so you can already bet that you'll achieve a suave, cutting-edge look by utilizing it as your mulch option. White marble mulch is simple white marble that has been crushed and then spread like average mulch but with a twist, giving it a big advantage over other traditional mulches like pine needles and wood chips. 
Pros and Cons of Marble
Using white marble chips for your commercial landscaping project is cost-effective because it doesn't biodegrade, saving money in the long run. Also, using white marble chips as mulch acts as a natural protectant for tree roots from the harsh sun, which is perfect for the brutal New Mexican weather. 
However, white marble as mulch has a potential drawback. White marble chips may protect roots from the sun's rays, but at the same time, the white marble tends to hold heat more. Therefore, it can only be used with a tree that can withstand heat, which, with the right type of tree, can be perfect for New Mexican weather. 
Consider Marble Chips if Your Commercial Landscaping Features the Following Trees
Several trees that would be a good fit for a commercial landscape in New Mexico would be: 
Arizona Ash

Raywood Ash

London Planetree

Honey Locust

Cedar Elm 

Bur Oak 
Incorporate Beautiful Desert Plants 
Desert communities have more beautiful plants to offer than just cacti. To truly capture the desert landscape, plant other native plants, such as:
Licorice plant

Lantana

Artemisia

Lavender

Catmint

Various types of succulents
Commercial Landscaping in Carlsbad, NM
These are only two of the many options you can make when embarking on a commercial landscaping project, but they are two of the most tried and true. If you have further questions, you can always drop Constructors, Inc. a line or contact us at (575) 885-8838, and we'll be happy to answer any and all of your inquiries. Or, if you're ready to book the commercial landscaping job of your dreams, call our Carlsbad commercial landscaping team today!
Like this content? Share it here!