Why You Should Work with a Construction Management Team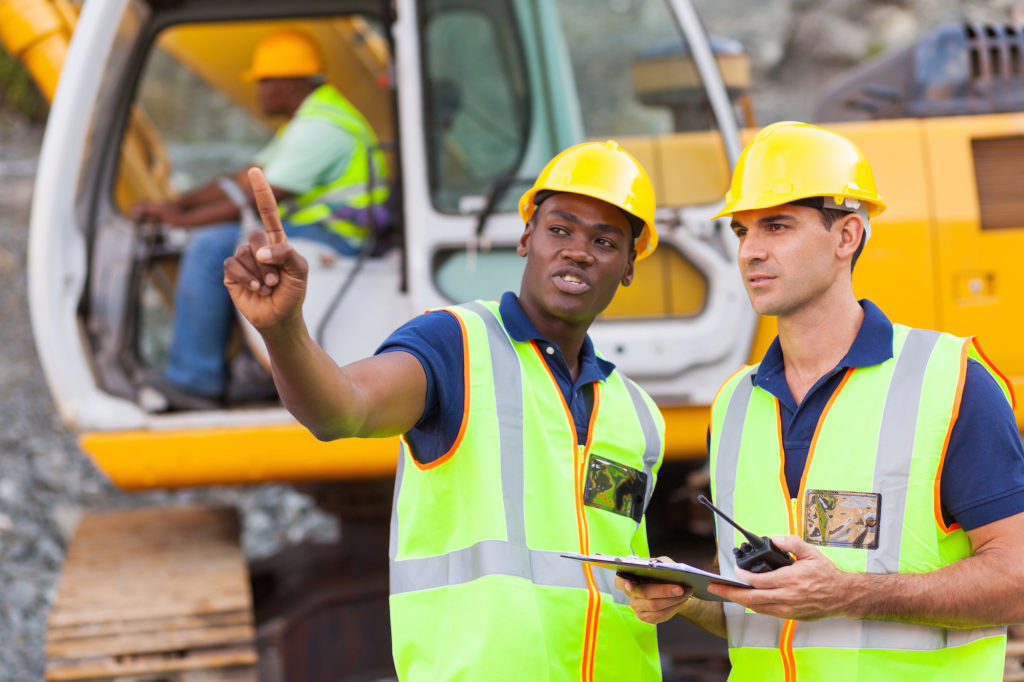 Construction projects require a lot of moving parts. Organization, coordination, and communication are key factors that affect a project being done on time and under budget. A construction manager is in charge of keeping the day-to-day operations moving like clockwork and ironing out any kinks or dealing with issues that arise.

So why is it beneficial to hire a construction manager for any construction project? Here is how these skilled professionals bring a construction project to fruition.
The Roles of the Construction Manager
The modern construction project must contend with varying regulations and timelines. At the same time, a construction site hosts a series of professionals from architects to engineers, to construction foremen, contractors, and laborers. The construction manager represents the owner's interest in the project.

The construction manager oversees the subcontractors, ensuring adherence to the plans, staying on schedule, and monitoring the budget, safety, and other concerns. Common construction manager responsibilities involve:

Hiring and overseeing subcontractors
Scheduling the subcontractors
Monitoring work being done onsite
Reviewing change order requests
Reviewing expenditures and bills
Facilitating inspections
Working with the design team
Why Working With a Construction Manager is Beneficial
As a project gets underway, there are different phases of the project that need to progress. As the general overseer and first responder of the project, the construction manager needs to oversee the different layers of the work and ensure they are lining up on schedule.

Aside from having someone representing the owner's interest, the construction manager is a highly knowledgeable individual in the construction realm. Here's why hiring a construction manager is a good idea:
#1 Helps with Cost-Efficiency
The universal aim to finish things "on time and under budget" applies to projects big and small. A construction manager helps owners achieve this goal by employing efficiency strategies and organization skills. When things run smoothly and problems are solved as they emerge in the fastest and most competent way possible, it helps to save some cash money.
#2 Adheres to the Project Schedule
Staying on schedule is one of the biggest challenges in the construction industry. This is because there are often snags that are out of the crew's control. In 2022, for example, material shortages and supply line clog created backlogs and delays that affected many construction projects. Having someone there to deal with these issues minimizes the setbacks or delays as they rearrange.
#3 Added Value With Specialized Knowledge
Many construction managers are trained architects, others are experienced foremen or contractors with varying degrees of experience. Their time on job sites and in the field will have an invaluable role when they handle these projects in real-time. Their knowledge of how a worksite should run and common problems, will add value to the project and ensure the person making decisions has some background understanding of how these things should run.
#4 Minimizes Risks and Maximizes Time
As the project progresses, a construction manager is always looking for ways to maximize time and ensure safety on site. Part of a construction manager's role is to divide the project into phases to ensure proper completion of necessary steps before the next phase begins. As opportunities arise, a construction manager can rearrange work to enhance the project timeline and decrease completion time. At the same time, having a head of operations monitoring the work as it progresses will minimize the risks of delays, scheduling conflicts, and other setbacks.
#5 Employs Value Engineering
Value engineering is a technique that works to keep costs low while improving functionality. Experienced construction managers can employ this method as they have a deep understanding of construction projects and the necessary phases. Construction managers use the techniques of construction engineering to solve issues that arise with the project, remove unnecessary costs, and improve the function of the project. Through the use of value engineering, a construction manager can improve the Return on Investment (ROI).
Hire a Construction Manager You Trust With Your Project
For a construction project to be completed successfully and on time, an experienced person needs to run the show. The organization and planning required to get things off the ground— as well as competent problem solving— requires expertise and knowledge. Constructors, Inc has been working on construction projects in the New Mexico region for several decades, involved in projects of all sizes.

If you're looking for reliable construction management, the Constructor's Inc team can help. We get it done right and on time. Do you want to learn more? Call Constructor's Inc today and learn more.

Like this content? Share it here!