Construction Services in a Time of Crisis: From Pavement Rehabilitation to Full Construction Projects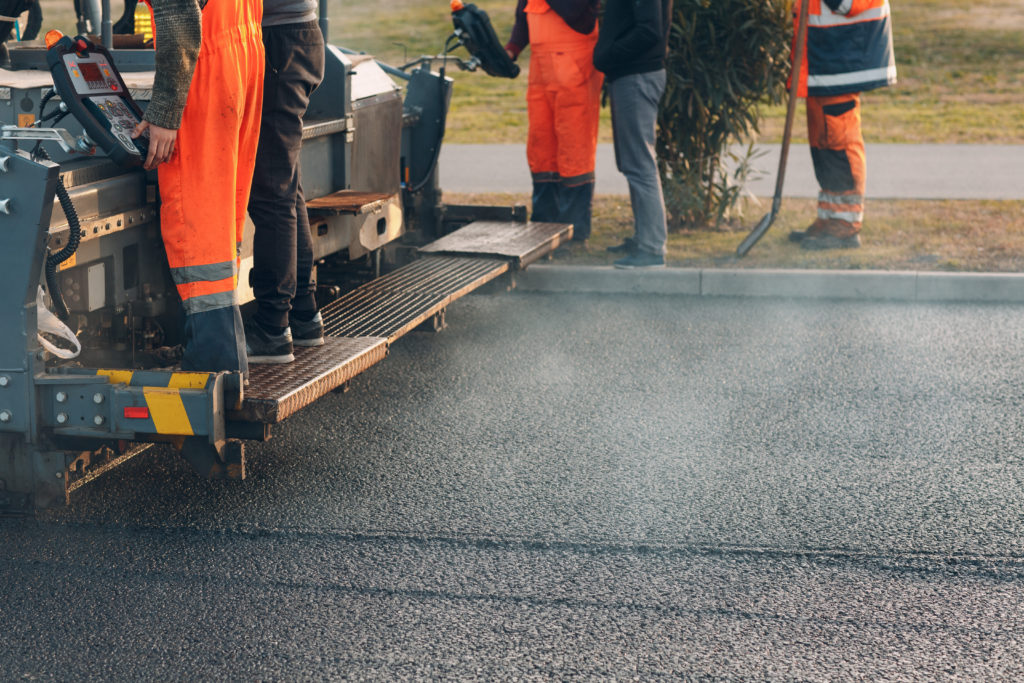 From one day to the next, life, as we had previously known it, changed dramatically. People living in the Spring of 2020 will forever remember how their lives came to a halt and a strange reality took over the news cycle. At the time of this writing, the lockdown is still very much in place and the world, as we knew it, altered. Who would have thought six months ago that we would all find ourselves wearing face masks in grocery stores and shutting down public events and venues, that eating at our favorite restaurant would be prohibited?
Throughout the pandemic, however, there have been many services that have continued throughout this great nation in order to keep things moving. Here at Constructors, Inc, we have worked hard to keep the necessary projects going, in order to ensure we do our part in maintaining necessary actions. So we thought we'd take a look at some essential services we provide that aid in various stages of the construction process and how we have approached the pandemic during our work.

A Cohesive Response — Working Together To Get the Job Done

As we have continued to provide necessary construction projects and services, we have ensured that the safety of the public and the safety of our workers is our top priority. Just like every other industry, our day-to-day was also impacted by the realities and precautions surrounding the coronavirus outbreak. It's why we have a team that continues to be informed of the ongoing changes so that we can adjust accordingly. We have effectively and efficiently implemented new safety protocols and communications in order to ensure the people on the ground have a robust team. We have ensured:

Safety and protection of workers
Site safety and security measures in the event of a shutdown
Efficient work and prioritization in case of resource constraints
Pavement Rehabilitation — Improving Roads Without Major Disruption

Just like everything else in this life, pavement also needs some sprucing up from time to time. Of course, improving pavement is not just a quick dust-off, it requires what is known as engineered rehabilitation. This is because there are certain techniques necessary in order to ensure that the integrity of the pavement is restored without major disruption. There needs to be some traffic management while work is occurring so that the usual thru traffic can function as normally as possible. Usually, the process involves several steps. These include:

Pavement evaluation. Before work can begin, you want to ensure that there is a thorough evaluation. This might include measuring surface profiles and assessing its structural capacity.
Asphalt pavement rehabilitation. This might involve milling and resurfacing of the existing asphalt pavement to mitigate the effects of traffic and other stresses. Asphalt pavements can be rehabilitated using a conventional concrete overlay or ultra-thin white topping.
Paving Services — Experts on Pavement, Asphalt, and Gravel

Even during unprecedented times, the world needs roads and driveways in order to ensure the ease of travel and transportation we need. When food truck deliveries happen, for example, this is done through a delivery dock. When people park at the grocery store for food, they need reliable and safe parking lots. Our roads are also necessary in times like this, as they provide a necessary way to transport essential goods. Asphalt paving includes all the necessary steps:

Demolition and removal
Site preparation
Grading and sloping
Preparing and installing a sub base
Binder and surface course
New asphalt surface
Earth Work and Grading — Preliminary Construction Steps

Determining the viability and history of a construction site is an important part of the process. It is important to assess and characterize the subsurface conditions, determining the history of site grading. Most construction projects require some modification of the ground surface. When the ground needs to be strengthened, grading and earthwork is a necessary part of improving weak or compressible soil to ensure viable construction.

Site Development — Prepping for Major Construction Work

As part of the construction industry, preparing a site for the necessary construction work is part of our job. Site preparation offers the client or contractor assurance that the soil and land on which they are building is sound and prepared for the foundational construction elements. We prepare a construction site or underly a structure before any construction begins. There is a considerable amount of planning and management that happens before the work actually starts. Typical site development will involve:

Geotechnical report
Soil stabilization (as needed)
Clearing the site
Excavation
Grading and compaction
The building of infrastructure has been essential during this very difficult time of uncertainty and fear. As many of our services stop, Constructors, Inc has continued to provide essential infrastructure preparation and construction services throughout the New Mexico area.

Like this content? Share it here!